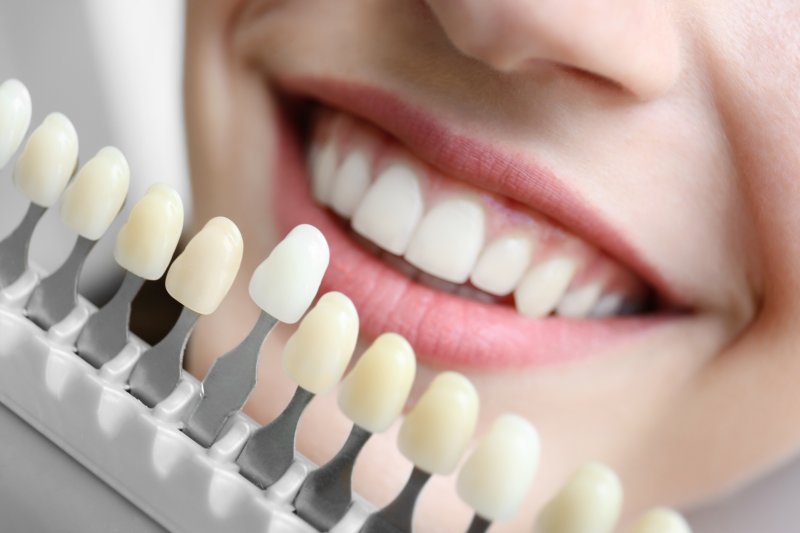 Let's say you've noticed some problems with your teeth and gums. Maybe they look a little worse for wear or look damaged and sensitive. Whatever the issue, you're now wondering if you could benefit from cosmetic dentistry. Would a treatment from that field be what your smile needs? Thankfully, your Salt Lake City dentist can help you settle the matter. Read on to learn the steps you should consider before moving forward with cosmetic dental work.
First, Consider Your Smile Flaws (if any)
Before anything else, you need to know what smile flaws (if any) you'd want to correct. After all, cosmetic dentistry's core purpose is to improve teeth's appearance. If your problem has more to do with oral health, you might be better off with preventive care.
That said, having one or more of the following would make you a good candidate for cosmetic work:
Stained or discolored teeth
Tooth fractures, cracks, or breaks
Misshapen, misaligned, or otherwise crooked teeth
Next, Narrow Your Treatment Options
Now having a better idea of what you'd want from treatment, look over the services cosmetic dentists offer. For example, three of their standard procedures include:
Teeth Whitening
In contrast to DIY methods, professional teeth whitening gives you great results in a short time. Safe and practical, the treatment erases enamel stains caused by food, beverages, tobacco, and age.
In terms of results, this service can usually make teeth six to eight shades whiter. Such effects can then last for up to 2 or 3 years with proper care.
Porcelain Veneers & Lumineers
You might consider dental veneers if you're looking for more wide-ranging smile improvements. This treatment applies porcelain layers to the front surface of teeth. In doing so, they hide imperfections like chips, cracks, stains, and even tooth gaps.
Lumineers offer the same sort of effect as veneers. However, they're removable and usually cost less. Lumineers are thus a good choice for patients who don't want to commit to anything permanent.
ClearCorrect
Besides using traditional braces, you can also correct your crooked teeth with ClearCorrect. The service involves wearing transparent aligning trays that straighten your teeth without metal.
ClearCorrect trays are known for being nearly invisible, meaning they don't compromise your appearance. Plus, the aligners can give you noticeable results in just 6-18 months.
By following the steps above, you can see whether cosmetic dentistry would help your teeth. Still, talk to your local dentist before making any firm decisions — they'll know your best options!
About the Practice
Confident Brilliant Smiles is based in Salt Lake City, UT. As led by Dr. Charles Walker, the practice provides its patients with comprehensive and personalized dental care. To that end, its staff offers preventive, cosmetic, and restorative dentistry, not to mention emergency dental treatments. The team further ensures quality results thanks to using the latest dental technology. For more information or to book an appointment, you can reach them at their website or by phone at (801)-467-6886.