Dental Crown & Bridgework in Salt Lake City, UT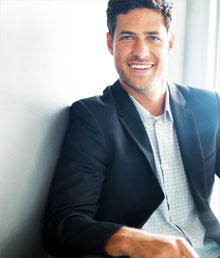 Are you missing a tooth? An incomplete smile can have many negative effects concerning both esthetics and functionality. Missing teeth can diminish your ability to chew, alter your facial structure, allow gum disease to set in, and even increase the stress on your remaining teeth. It's important to replace missing teeth as soon as possible to minimize problems, and crown and bridgework is a tried and true method available at our Salt Lake City family dentistry practice.
Why Consider a Crown and Bridge?
When you lose a permanent tooth, it can create serious issues for your smile. The support and biting forces are altered, which may allow your remaining teeth to shift into the gap left by the missing tooth. Adjacent teeth can move up or down in their sockets, accelerating gum disease, bone atrophy, and additional tooth loss. By replacing your missing tooth with a crown and bridge, you can enjoy many benefits, including:
Preventing unbalanced stress across remaining teeth
Stopping the shifting of adjacent teeth
Discouraging gum disease and decay
Enhancing speech
Maintaining your natural bite
What is a Crown and Bridge?
Bridgework is a series of connected crowns used to replace missing teeth. The bridgework actually bridges the gap by using healthy surrounding teeth as abutments. Crowns cover the abutment tooth for strength as well as support the bridge. The bridgework is anchored to the teeth on one or both sides, and it is made from durable dental ceramic. Dr. Walker takes both function and appearance into consideration when creating your crown and bridgework in order to provide you with a lasting and esthetic solution.
Crown and Bridgework – What to Expect
When you receive a crown and bridge at our Salt Lake City family dentistry office, Dr. Walker will first provide a comprehensive evaluation and take any necessary X-rays. He will then prepare the abutment teeth and take an impression of the area to be fit with the bridge. You will leave our office with a temporary bridge until your next appointment when your custom-made piece will be permanently bonded. Once your final bridgework is in place, all you have to do is care for it just as you do your natural teeth.
Don't go another day with unsightly gaps in your smile Contact our Salt Lake City family dentistry practice and talk to Dr. Walker about how a crown and bridge may be right for you. We can also recommend other restorative dentistry procedures, such as dental implants, that can complete your smile and return oral health. Make your appointment today.