Meet the Salt Lake City Team!
Cindy Jo Robinson, Office Manager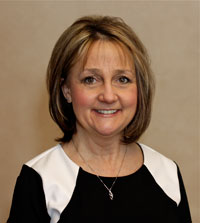 Cindy has worked for the practice since 1987. She started out as a Dental Assistant and has now been the Office Manager for the past 20+ years. She excels at maximizing patient benefits by working closely with insurance and financing providers. Cindy also genuinely loves interacting with the patients. In her spare time, she is passionate about cooking, gardening, and U of U football. One of her greatest joys in life was raising her four incredible children!
Katie, Front Office/Dental Assistant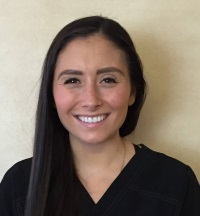 Katie has been assisting for Dr. Walker since July 2014. Katie is completely cross trained and as of 2016 works as a front office staff member full time. Her favorite part about our office is how comfortable both she and her patients feel as they come in and out of the office. Katie enjoys Diet Coke, going to the beach, concerts, and traveling to new places.
Connie Jo Lundberg, Registered Dental Hygienist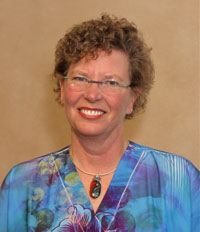 Connie has been a Hygienist for over 35 years, practicing with Dr. Walker for the past 10. She is very gentle and is excellent in educating her patients in proper dental care. Connie has many outside interests and hobbies. She spends her time running the Holy Smoke BBQ Company and is an accomplished glass artist. She enjoys golfing, biking, and sneaking away to Arizona every chance she gets!
Lizz, Registered Dental Hygienist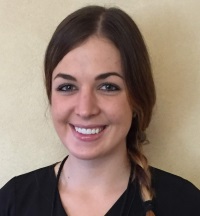 Lizz graduated from Dixie State University in May 2015 with an Associate Degree in Dental Hygiene. She started working for Dr. Walker in April 2016. While working full-time as a Dental Hygienist, Lizz went on to complete her Bachelors of Science in Dental Hygiene, also from Dixie State University. Lizz dreamed of being a Dental Hygienist since the 7th grade, and is so happy to now be in a career that she is so passionate about. She enjoys helping patients feel confident about their smiles and is determined to show everyone that getting their teeth cleaned can be an enjoyable experience. In her free time Lizz enjoys the outdoors, cooking, exercising, and playing with her nephews and niece. Lizz absolutely loves working with Dr. Walker and the other staff and plans on staying there for a very, very long time.
Judy Naluai, Registered Dental Hygienist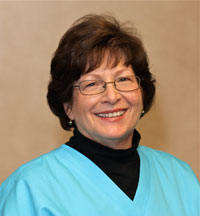 Judy has been a Registered dental Hygienist for 35+ years, receiving her degree from the University of Hawaii. She has worked with Dr. Walker since 1995. Judy Takes the time to make sure the patient understands the conditions that concern his or her mouth and what to do at home, teaching tooth brushing and flossing techniques. When outside of the office, she enjoys puzzles, crafting, traveling, and making quilts for her grandchildren.