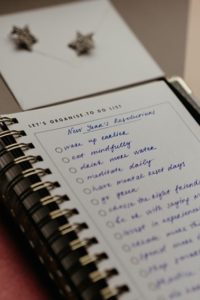 Believe it or not, 2022 is right around the corner. As you think about the year ahead, you're probably setting a few goals. You might plan to save more money or eat out less, but make sure your dental health is on your New Year's resolutions list. With your oral and general health entwined, it's never too late to invest in a healthy smile. Here are 3 simple ways to keep your teeth and gums a priority as you leave 2021 behind.
1. Step up your brushing routine.
The American Dental Association recommends brushing your teeth at least twice daily for 2 minutes each session. If you're like most adults, you brush before heading out the door for the day, but what about before you go to bed? 45% of adults admit they don't always brush at night.
Although it may not seem too concerning, your mouth is a dark and moist environment. It is the perfect place for cavity-causing bacteria to multiply. Not only can it lead to more cavities but also gum disease, which is the leading cause of tooth loss. Although you might be tired after a long day, never head to bed without grabbing your toothbrush. If you want to keep your smile extra clean, brush after every meal.
2. Don't forget to floss.
Your toothbrush is invaluable to your oral health, but it can't clean everywhere in your mouth, like between your teeth. Flossing is the only way to remove plaque buildup that can lead to gum disease. The early stages of the infection may not be alarming, but bleeding and swollen gums can lead to irreversible damage. Besides wreaking havoc on your smile, the infection can enter your bloodstream and increase your risk of various health issues, like cardiovascular disease, Alzheimer's disease, and diabetic complications.
With at least 50% of adults having the infection, flossing is the best way to keep your gums healthy. Use high-quality dental floss at least once daily for a healthy mouth and body.
3. Visit your dentist twice a year.
Your oral hygiene routine is only half the care your smile needs to stay healthy. The American Dental Association recommends a cleaning and checkup every 6 months, even if you don't have any current concerns.
Dentistry focuses on prevention to stop common issues from occurring in the first place. Your dentist can preserve your natural smile to avoid needing a costly treatment later. Research shows every $1 spent on prevention can save up to $50 on restorative services.
If you have dental insurance, your benefits can cover 100% of the cost of preventive dentistry. Start 2022 off right with a trip to your dentist.
About Dr. Charles Walker
Dr. Walker earned his dental degree from the University of California at San Francisco School of Dentistry. He is committed to providing innovative care by remaining up to date with the latest treatments and technologies. If you're ready to achieve a healthy smile, contact our office today for an appointment.