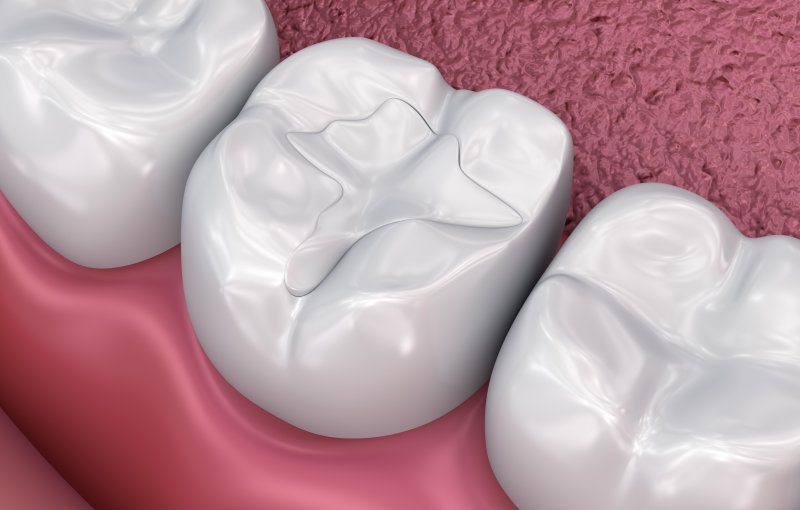 One of the most common dental issues people encounter is tooth decay. Without proper treatment, this condition can lead to sensitivity, discomfort, and more serious issues like cavities or infections. An effective restorative method to rebuild and protect your smile is a tooth filling. But how can you tell if you need this treatment? Read on to learn what dental fillings are and the typical signs that you might need one!
What Is a Dental Filling?
A dental filling is one of the most popular restorative treatments for both adults and children. By using a composite material, your dentist can effectively "fill" most damaged parts in your tooth due to decay. This can treat cavities and provide the cover your smile needs to remain strong, healthy, and fully functional. While these restorations were commonly made out of metallic materials in the past, such as silver and gold, modern dentistry typically uses composite resin or ceramic for more natural tooth-colored results.
Common Signs You May Need a Dental Filling
Tooth decay can be a difficult condition to detect, especially since it doesn't show many symptoms during the early stages. Here are several indications the situation has progressed and that you might need dental fillings:
Tooth discomfort & sensitivity: This can be due to your enamel wearing down, or a cavity is developing. You may experience throbbing, persistent, or sharp pain in your tooth when you bite or chew food. You also might feel sensitivity when exposing it to hot or cold temperatures or certain foods that are sour, sticky, or sugary. Even if your discomfort is mild, you should make sure to visit your dentist to receive the necessary treatment.
Food gets trapped between teeth: If you often have food getting stuck in your smile after eating, then it can mean you have small openings or gaps. Without covering them up, you can be at risk of allowing debris and bacteria to accumulate, making you susceptible to further decay or disease. You can prevent this simply by closing them with a dental filling.
Dark areas or holes: Having a noticeable dark spot or hole in your tooth is a clear sign that a large cavity has formed. Make sure you schedule an appointment with your dentist immediately if you see this, as this will need a filling right away.
Cracked, broken, or lost filling: If you already had a filling and it's been damaged or lost, then you should see your dentist for a new one. Doing so will help protect your tooth and prevent the cavity from becoming more serious.
By knowing these symptoms, you'll be more prepared to seek a dental filling and preserve your dental health early on. Be sure to also practice proper dental hygiene and maintain a healthy diet to make the most of your smile!
About the Author
Dr. Charles Walker received his dental degree from the University of California at San Francisco School of Dentistry and has been providing outstanding care for over three decades. He's also a proud member of the American and Utah Dental Associations, regularly seeking continuing education to refine his expertise. He offers a wide selection of high-quality treatments, including dental fillings to help protect your teeth. If you'd like to schedule an appointment, visit his website or call 801-467-6886.