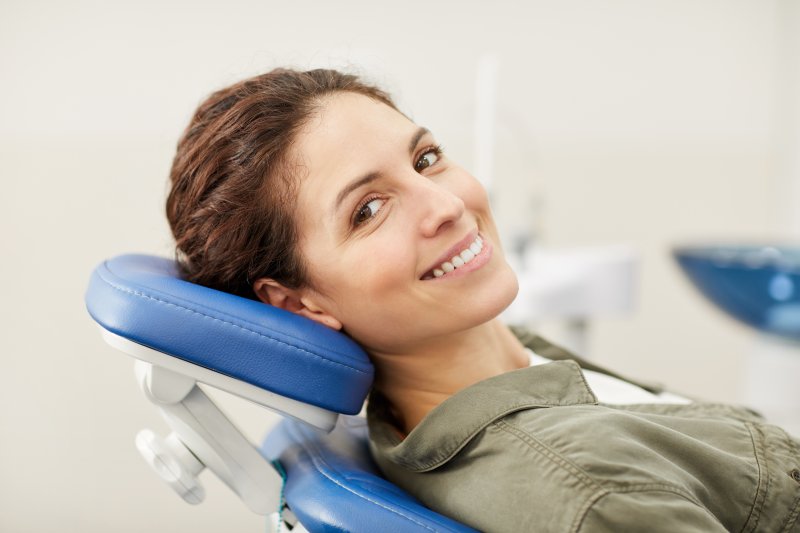 Brushing twice per day and flossing every night, visiting your dentist every six months, and eating a tooth-healthy diet are usually enough to keep your smile looking its best. Even so, things like extensive dental damage or poor oral hygiene may result in the need for a tooth extraction. Your dentist will always do everything they can to preserve your smile before pulling a tooth, but there are several potential perks to having it removed. Read on to learn about four benefits of having a tooth extracted.
Benefit #1: Tooth Extractions Can Help You Achieve Your Smile Goals
Though tooth extractions are often performed during emergency dental procedures, they also offer cosmetic benefits. For example, if your teeth are overcrowded, your dentist may recommend having some of them extracted. This allows your remaining teeth to fit better, which will give you a more aesthetically pleasing smile. This solution may also be used when you want to undergo orthodontic treatment and need to make enough space for your pearly whites to move into the correct positions.
Benefit #2: Tooth Extractions Can Relieve Pain
In some cases, tooth extractions are done to relieve pain. If a tooth is badly decayed or damaged and beyond the point where your dentist can do a root canal to save it, pulling it may be the best option to relieve pain and prevent further issues. Additionally, if your wisdom teeth come in and are impacted or uncomfortably pressing against the rest of your pearly whites, a tooth extraction may be necessary to relieve discomfort.
Benefit #3: Tooth Extractions Can Save the Rest of Your Teeth
If one of your teeth is infected, a tooth extraction can prevent it from spreading to the gums, other teeth, or other parts of your body. Leaving the infection to its own devices will only cost you more time and money to have it fixed in the future.
Benefit #4: Tooth Extractions Can Remove the Root of the Problem
As previously mentioned, your dentist will try their best to save your teeth whenever possible. But, in some cases, leaving the tooth where it is can do more harm than good. Performing a tooth extraction may be the only way to get to the root of the issue.
Though many people fear tooth extractions, your dentist will numb the area beforehand to ensure that you're comfortable throughout the process. Before you know it, you'll once again be sporting a healthy, happy, and beautiful smile!
About the Practice
If you need to have a tooth extracted, Dr. Charles Walker and his exceptional team at Confident Brilliant Smiles are here to help get your smile back on track. They're comfortable, inviting dental office will have you feeling right at home so you can make it through your appointment stress-free. Do you want to set up an appointment with Confident Brilliant Smiles or are you interested in learning more about tooth extractions? If so, call their office at (801) 467-6886 or visit their website to get started.